Opening Hours
Monday to Friday: 10:00am–5:00pm
Saturday: 9:00am–12:00pm
By appointment only.
Contact us for quotations.
sales@tcfengshui.com
65-9320 4100
Call us!
Appointments
The first step towards a healthy, prosperous and happy life is to schedule an appointment. Please email or call us for appointments.
The Classical Feng Shui Consultancy
DOES YOUR HOME OR OFFICE HAS GOOD FENG SHUI?
Reputable Feng Shui Master in Singapore
Master Liu is one of the rare Feng Shui Master that is trained in the spiritual aspect of Feng Shui. In ancient times, Feng Shui Masters are also known as Yin Yang Masters(阴阳先生)or Master of Dual realm namely the seen /manifested reams and unseen/non-manifested realms (阴阳两界) . Master Liu is one of the rare Masters that utilized both Early heaven(先天) and Later heaven(后天) methodologies and techniques. He is also highly sensitive to energies he utilized this strength to give Feng Shui advice to his clients to prevent stagnant energy and maximized energy flow in his clients' homes of offices.
During his knowledge-building quest in Metaphysics, he discovered that Xuan Kong Feng Shui is an authentic and accurate system and is highly effective in tapping positive energy (Qi). Xuan Kong Feng Shui harmonizes negative energies in one's premise to improve in Health, Wealth, Career, and Relationship for the occupants in that premise. Xuan Kong Feng Shui has a history of more than 2000 years and has been extensively used by the Imperial Family of China. Using this Classical Feng Shui system together with his spiritual gifts he has helped his clients improve the quality of their lives.
Master Liu is able to help you activate and harness auspicious energies in premises/homes to improve the:
Flow of Abundance & Wealth
Status of Health and Emotions
Status and Strength of Relationships
Levels of Fame, Popularity and Leadership
Study and Academic Performance
Compelling reasons to choose us
Professional advice rendered by Master Edwaard Liu of The Classical Feng Shui Consultancy has enabled his clients to improve the quality of their lives. Master Edwaard Liu is very competent and is able to furnish good advice. He is always meticulous in verifying his clients' Feng Shui charts for past events to ascertain the accuracy of the energy chart obtained. In addition, he uses the Bazi astrology chart of the occupants for verification and fine tuning remedies for Feng Shui. This includes prediction of future events and devising of rectification measures.
Master Edwaard Liu is an Accredited Feng Shui Master and a member of the International Feng Shui Association, with its headquarters based in Singapore. Services are provided at an affordable rate. Master Edwaard Liu is a highly sought after speaker for topics on Feng Shui and BaZi. He is a highly recommended Feng Shui Master in Singapore and overseas for businesses and homes. Master Edwaard Liu's Clients include Capitaland, one of Asia's largest diversified real estate groups.
Master Edwaard Liu provide consultations for home owners staying in Landed properties, Condo and HDB flats. He also provide consultations for owners of Offices,Office buildings, Property developments, Shopping malls etc.
For more information on services provided for Feng Shui consultation, click here.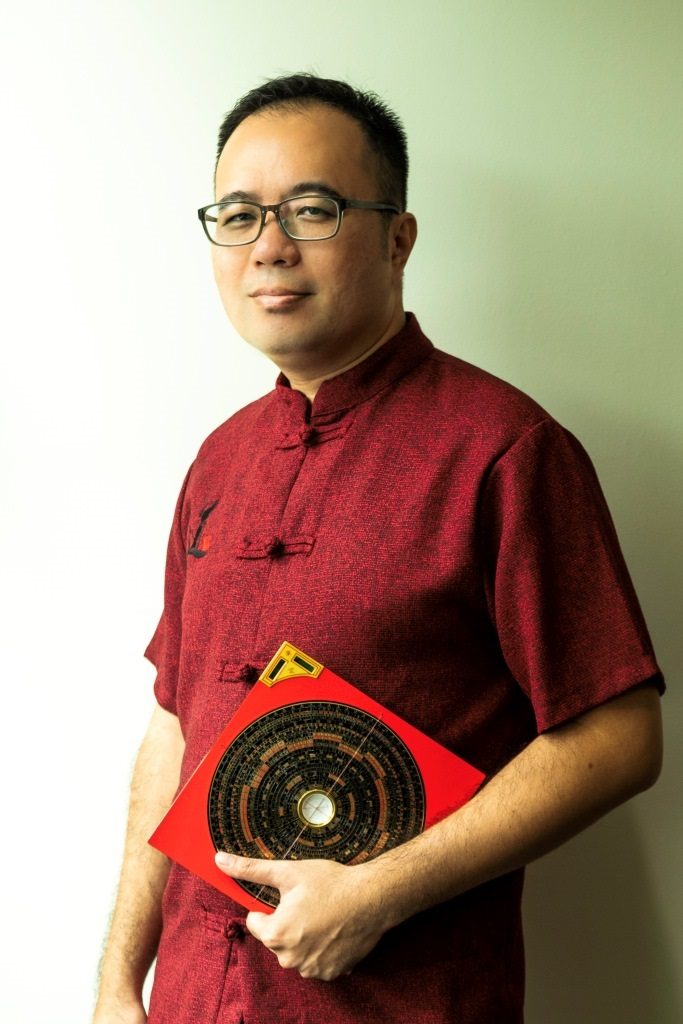 Make Your Appointment Today
Call or text us to make an appointment or quotation, sales@tcfengshui.com , 65-9320 4100
"My family and I are very grateful to Edwaard. His friendly disposition puts you at ease and he patiently answers all your questions. His after sales service is impeccable. Our family has seen many positive changes. He genuinely cares for your well being. I highly recommend Edwaard."
"I engaged Edwaard for my house's Feng Shui and after taking his advice, I can see positive changes and more opportunities in my life. His after-service is great and he is always sincere and willing to help whenever he can. He also provides a detailed Feng Shui report which is easy to understand. He is greatly recommended if you are looking for a Feng Shui Master who is sincere to help you in your life and well-being."
"Edwaard is the 1st person I've approached in my life to do a Bazi reading. I'm a sceptic, not of the field but of the many fake 'Masters' out there. Suffice to say he impressed me straight up with his accuracy. He is also very candid about what he can and cannot advise. In my humble opinion, based on my knowledge of various Chinese fortune telling methods, he is a genuine practitioner and worth going to if you need guidance in luck, career and health outlooks."
"I would strongly recommend Edwaard's services. He is very professional and helpful. I actually got to know Edwaard from my sister who had engaged him for her house's Feng Shui analysis. I can see that things have been changing positively for the entire family since then.
Edwaard helped me when I was looking for a house and eventually did the Feng Shui for my new house too. He knows his stuff really well, on top of that he offers practical Feng Shui advice. I will not hesitate to recommend Edwaard's services to anyone."
"Very good and accurate Ba Zi master. Really feels that he cares about you and your success. Will go back to him yearly"
"Few days back, I am hesitant to rent a shop space at Chinatown, until I met Edwaard, he is very professional. His analysis is very detailed and his explanations are easy to understand. I highly recommend his Feng Shui services."
"Master Edwaard is friendly and professional. He listens to your concerns and answer questions patiently. He will verify the readings with your past events. There is no scary tactics and hard selling of Feng Shui ornaments. His forte is classical Feng Shui and Bazi analysis. Would be more than happy to recommend him to my friends."
"Master Edwaard Liu, using Bazi, is able to identify and inform me about my personalities, strengths and weaknesses. This helps me better understand myself to make more informed decisions and choices. Besides that, Mr Liu is able to predict my life cycle and thus equips me with the knowledge to adjust my perspectives to have more realistic expectations when times are tough. Other than that, he is willing to answer further questions and constantly shares with me relevant resources afterwards and such after-sales service makes it even more value-adding. He is always well prepared, strives for the betterment of his clients' quality of life and, harnesses their potential for better well-being. I would highly recommend Mr Liu's service and appreciate his professional advice."
"Just had a consultation with Master Edwaard Liu. A sincere and humble man, he is soft spoken and polite. Received from him some words of caution and advice for different time of my life. The consultation went smoothly and he was patient and well prepared. His service even included providing me with a paper with time slot and he gave me time to note. I just found out that it is not a workday for him but he made an exception for me and a few others. Definitely will visit again. Thank you Master Edwaard."
"Met up with Master Edwaard today, very insightful and detailed about my ba zi reading. Highly recommend him to get your readings done if you are doubtful about your directions in life and wish to have some assurance."
"I have always liked to think myself as the non-superstitious sort, but have always kept an open mind. And my experience working with Master Edwaard for our new home have been nothing but full of logical insights which makes a lot of sense in creating a bright and airy home that feels good to live in. I appreciate his detailed and incredibly patient approach, as we kept changing our design and move-in date, but he was always smiley and kind. He has never once pushed us to buy any trinkets and would always come up with constructive solutions that does not involve crazy ideas. What a refreshingly different Fengshui master from the stereotype I always imagined."
"We have been getting the yearly Bazi reading from Edwaard Liu since 2016. We return yearly for Bazi reading to kick start the year. In comparison to other Masters' bazi reading we have received, we find Edwaard's reading straight forward, simple, and genuine. "