Opening Hours
Monday to Friday: 10:00am–5:00pm
Saturday: 9:00am–12:00pm
By appointment only.
Contact us for quotations.
sales@tcfengshui.com
65-9320 4100
Call us!
Appointments
The first step towards a healthy, prosperous and happy life is to schedule an appointment. Please email or call us for appointments.
The Classical Feng Shui Consultancy
DOES YOUR HOME OR OFFICE HAS GOOD FENG SHUI?
Reputable Feng Shui Master in Singapore
Master Liu is one of the rare Feng Shui Master that is trained in the spiritual aspect of Feng Shui. In ancient times, Feng Shui Masters are also known as Yin Yang Masters(阴阳先生)or Master of Dual realm namely the seen /manifested reams and unseen/non-manifested realms (阴阳两界) . Master Liu is one of the rare Masters that utilized both Early heaven(先天) and Later heaven(后天) methodologies and techniques. He is also highly sensitive to energies he utilized this strength to give Feng Shui advice to his clients to prevent stagnant energy and maximized energy flow in his clients' homes of offices.
During his knowledge-building quest in Metaphysics, he discovered that Xuan Kong Feng Shui is an authentic and accurate system and is highly effective in tapping positive energy (Qi). Xuan Kong Feng Shui harmonizes negative energies in one's premise to improve in Health, Wealth, Career, and Relationship for the occupants in that premise. Xuan Kong Feng Shui has a history of more than 2000 years and has been extensively used by the Imperial Family of China. Using this Classical Feng Shui system together with his spiritual gifts he has helped his clients improve the quality of their lives.
Master Liu is able to help you activate and harness auspicious energies in premises/homes to improve the:
Flow of Abundance & Wealth
Status of Health and Emotions
Status and Strength of Relationships
Levels of Fame, Popularity and Leadership
Study and Academic Performance
Compelling reasons to choose us
Professional advice rendered by Master Edwaard Liu of The Classical Feng Shui Consultancy has enabled his clients to improve the quality of their lives. Master Edwaard Liu is very competent and is able to furnish good advice. He is always meticulous in verifying his clients' Feng Shui charts for past events to ascertain the accuracy of the energy chart obtained. In addition, he uses the Bazi astrology chart of the occupants for verification and fine tuning remedies for Feng Shui. This includes prediction of future events and devising of rectification measures.
Master Edwaard Liu is an Accredited Feng Shui Master and a member of the International Feng Shui Association, with its headquarters based in Singapore. Services are provided at an affordable rate. Master Edwaard Liu is a highly sought after speaker for topics on Feng Shui and BaZi. He is a highly recommended Feng Shui Master in Singapore and overseas for businesses and homes. Master Edwaard Liu's Clients include Capitaland, one of Asia's largest diversified real estate groups.
Master Edwaard Liu provide consultations for home owners staying in Landed properties, Condo and HDB flats. He also provide consultations for owners of Offices,Office buildings, Property developments, Shopping malls etc.
For more information on services provided for Feng Shui consultation, click here.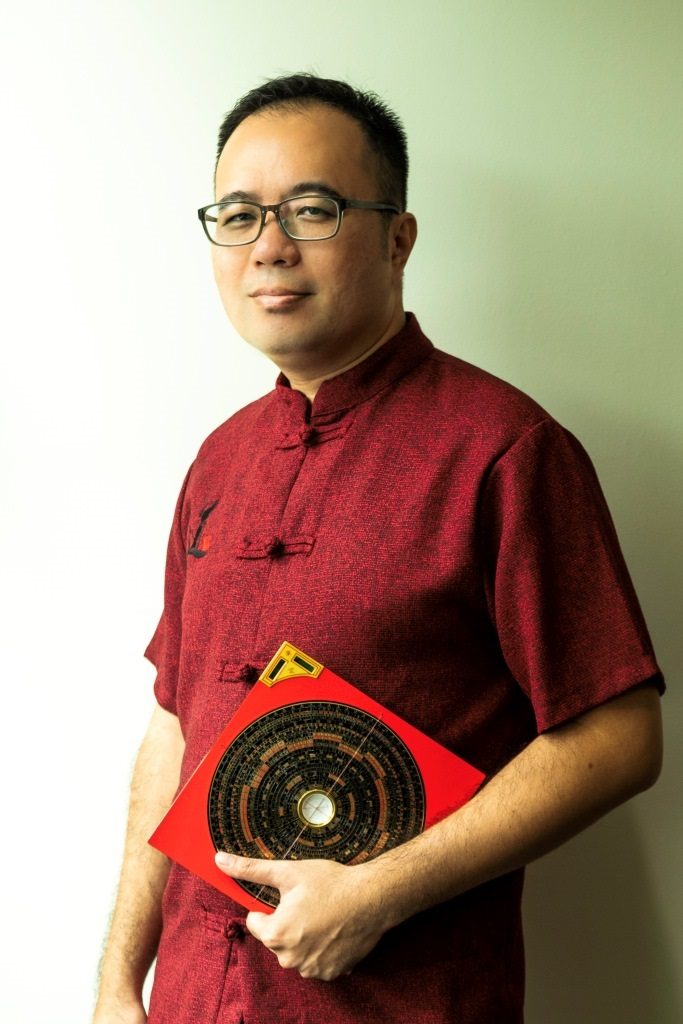 Make Your Appointment Today
Call or text us to make an appointment or quotation, sales@tcfengshui.com , 65-9320 4100
Testimonials
Very satisfied with Master Edwaard service and the price is very reasonable. Will look for Master Edwaard in the future when I move house 😊
师傅的讲解简单易懂、更了解自己的运势还有每个月需注意事项。推荐。👍
Impressed with Master Liu ability to sense energies. He was very professional in the way the Bazi Reading was conducted. A very good experience.
ENG SIAH K.
12:14 20 Sep 23
We had engaged Master Edwaard to look at the fengshui of our house and also for bazi reading. We find him to be professional and friendly, and he provided great analysis of the fengshui and our bazi. Without a doubt, we will recommend his services to our friends and relatives.
I had an insightful bazi consultation with Master Edwaard. He is approachable and accurate when sharing with me my bazi chart. He also provided me with an overview of things to take note of for the following months and years. Master Edwaard can sense energy well (Thank you Master for helping me cleanse an item!). Nearing the end of the session, he also ensured that my queries were answered and provided valuable advice on them. Affordable consultation and no hard selling. Good experience and highly recommend!
Master Liu was very friendly and open to my questions. He gave a detailed analysis on my Bazi character and traits, 10yr luck cycles, current year and advice for the next 12 mths. Given it was the first time I tried to do a Bazi analysis, it was definitely an interesting experience! Highly recommended if you need to seek some clarity in your life. Thank you!
I would like to offer my sincere thanks and appreciation to Edwaard for his Bazi analysis and insight of the natural elements and environment that we are co-existing with. Will be looking forward to meet him for my regular Fengshui Audit, including for my family members.
Raymond H.
08:15 10 Sep 23
Not easy to get an appointment as Master Edwward is always fully book😊 However, is worth the wait. Amazed by his bazhi reading n feng shui consultation. Very detailed n patience. Will go back for consultation again next year👍
Priscilla H.
14:23 09 Sep 23
Sep 2023 reviewI engaged Edwaard to review my house FengShui for the second time, since I am doing renovation soon. He provided practical advice on furniture placement and colour combinations to enhance my house Feng Shui. He does not ask you to buy any objects, and is friendly and approachable.I am particularly amazed with his ability to sense energy accurately. He can 'scan' the energy of the body and know where there are blockages, and he is accurate. Without any hints from me , he knew that I have issues on my left back and throat area (I have persistent backache on my left, and a low grade sore throat which flares up only when I eat too much durian). He commented that my husband has an issue in the abdomen, and I remembered my husband was complaining about pain a few months ago which turned out to be acid reflux. He is also accurate in reading the personality of people based on photograph. I am amazed and feel fortunate to meet him. I am definitely going to implement his feng shui recommendations!Oct 2020 reviewI went to Edwaard for bazi consultation recently. He was thorough in the consultation, accurate in his assesment of my personality and my recent concerns, generous with his time, and the cost ($98) is lower than the market rate for bazi! Super value for money and very pleasant experience. Edwaard is a friendly and genuine person who is easy to talk to and I felt comfortable sharing with him. I felt that he genuinely cares for people in general, not just his clients. He is definitely not the hard sell type of metaphysics consultant.Now I will go into details of what a bazi consultation with him entails. First make an appointment with him (contactable via HP), he prefers face to face bazi consultation. At the consultation, he will tell u about your personality, your ten year luck pillars until age 70, and month-by-month details of what u need to look out for in the next two years, and your lucky colours. You can ask him anything, he will provide guidance based on your bazi.
Had a recent consultation with Master Edwaard at the end of August 2023 and it was a pleasant experience. Master Edwaard was very patient and shared about my bazi chart and other related questions which I had. He also shared about the months and years ahead. Overall, a pleasant engaging session at a reasonable price. Thank you.
Highly recommended. Edwaard is knowledgeable and meticulous in his preparation and advice.
Master Edwaard is very friendly and professional. He provided me with great advice.
Consultation fee is affordable and attrractive from the perspective of a first timer for Bazi reading. Waiting time took about 2 months due to the popularity of Master Edwaard. He gave me some surprisingly accurate readings which amazed me.The entire session was structured and easy to understand. No hard selling at all.Thank you for the advice given. Highly recommended.
This is my first time going for bazi reading. Am impressed with Master Edwaard on the accurate readings as well as sensing the energy from the photo. It indeed helps to address my concerns. Definitely will be back for next session.
Master Edwaard's reading is very accurate and he can immediately sense the person's energy by looking at the person's photo. I have better and clear insight on what my future career will be after having bazi reading with Master Edwaard. It helps me so much with decision making for my future career too.
Jesslyna N.
10:16 21 Aug 23
Thank you so much master Edward for the detailed analysis and explanation. At times it felt like a therapy for me. It was really a good session! All the best!
這位新加坡的風水大師讓我們印象深刻。大師非常專業又熱心,讓我們感覺像有個很懂風水與氣場的朋友在幫忙一樣。他給了我們好多實用的改善建議,並教我們怎麼善用空間擺設來優化空間氣場,聽起來很有道理,讓我們從沒想過的角度來看待這些事情。大師還幫我們淨化了家裡的水晶,真的很感謝他,在他的建議和幫助,讓我們家的風水氣場好像更順了些。如果需要找人幫忙改善家裡的風水,我很推薦他!
Master Edwaard is a patient master who don't rush thru' his session and provides good advices to your queries.
Master Edwaard is very friendly and patient. He gave amazingly accurate readings and solutions to the problems and challenges I am facing in my life right now. Recommend his service 👍
Very details consultation and explanation.... now hope all the changes will make my life one road smooth wind....
Master Edwarrd is patient to explain things on the spiritual side which not many masters know. Will visit him again if need more advice.
Strongly recommended. It's the second time that I went to him for a general Bazi reading. Master Edward is professional, friendly and reassuring. His Bazi analysis is through and accurate. It was an interesting and insightful session. Will definitely be back for more sessions with Master Edward.
Chyi Yih C.
14:59 28 Jul 23
Master Edwaard Liu's bazi reading is different from the other master. He can sense the energy by looking into photos and telling very accurate readings. He is down to earth and gives good advice. Strongly recommended.
A positive vibe type of bazi reading which is different from the typical fear-induced hardselling type of traditional reading. Bring clarity to certain life circumstances based on the bazi chart such as what to be careful of, what is possible in both longer and shorter term perspectives etc.
Master Edwaard Liu give good and easy to understand explanation. Can sense energy well. The reading positive compare to those online reading that show differently.
Master Edwaard is very friendly and giving us a sense of calming energy while talking to him. The analysis for my prev year is very accurate which amazed me a lot 🥹 went for the bazi reading because of my career concern and finally I had a lot of my doubt cleared from my shoulder ☺️Highly recommended!
Master Edward is very professional and shares great advice unselfishly. My home has been doing well since my fengshui was altered and blessed by him. Totally recommended!
I engagad Master Edwaard Liu for house fengshui consultation 2 months back. Had a great conversation with Master Edwaard Liu, he was very insighful in sharing the analysis with me and my husband, really appreciate how detailed it is! Worth the wait, a highly recommended Fengshui Master 🙂
Master Edwaard gave a very detailed analysis and explanation of my life based on my bazi and was very patient in answering all of my questions. He also gave me tips on how I can improve on my life in the specific areas that I am concerned about. Please give him your support!!
Had a great conversation with Master Liu, he was very insightful and very thoughtful in sharing the analysis with me. He even followed up to assist on helping me to generate merits. Thanks alot Shifu!
Master Edwaard is approachable and very helpful with his insights. I looked for him years back and today met him again to have an overview of the upcoming cycle. Highly recommended!
We decide to engage Master Edwaard for our home fengshui after our earlier bazi analysis with him. He gives very good recommendation on how to improve the qi of the house. In addition, he is very helpful and super prompt in answering our questions via WhatsApp regarding the house renovations on whether they affect the fengshui.We also engaged him for the energy cleansing of the house before we moved in. Overall, we are really glad to have found him and we will highly recommend him to others. Thank you Master Edwaard for his patience in helping us throughout our renovation journey!
Estelle H.
03:35 21 Jun 23
Edwaard has a distinctive style grounded in down-to-earth practicality, higher wisdom and detailed analysis that make him different from other 'masters' I have encountered. That's why I've unhesitatingly used his services over 10 years for offices, homes and even recommended him to loved ones as well.
Angelina L.
02:06 19 Jun 23
In the midst of his busy schedule Master Liu took the time to guide my wife and I through his careful calculations.Master Liu is so humble and smiling so much that we are immediately comfortable to consult.The room also has positive energy that makes us comfortable. See you again next year Master Liu... God Bless you
Friendly master and very wise advice. Logical and practical solutions to problems that I had.
Master Edwaard is very friendly and approachable Fengshui master. He is very patient with our numerous questions when we were chosing the correct flooring n furnishings colour during our renovation. His advice is pragmatic. We are glad to have him to do energy cleansing annually and sharing his teachings with us.
I went for a general bazi reading. Had a good experience and gained some advice for my year ahead. Also felt that Master Edwaard is a sincere and warm person.
Master Edwaard is very professional and humble. Answer all my enquiry without fail. Advise me on all the fengshui and additional teaching. Worth the wait and highly recommended! Now even my mom also want find him for fengshui consultation 🤭
Master Edwaard is very professional and prompt in replying SMS and watsapps queries. His reviews based on "Qi" concept for my home feng shui which makes a lot of senses to us. His advice on improving the feng shui is also practical which doesn't cause a lot of money or revamp! This is what we like about the service. Hence highly recommend Master Edwaard's service.
Master Edwaard provided a comprehensive bazi analysis. He was assuring throughout the session.Having had a previous traumatic experience with another Master who was full of negativity, this session gave me a renewed sense of hope.Master Edwaard was also generous to answer 2 other questions I had after the consultation session as I had missed out on asking them and was still weighing on me right after the session.What was fascinating was his ability to sense the energy through photos and was quite spot on with the analysis.Thank you Master Edwaard.
Raylynn L.
15:53 29 May 23
Very pleasant experience. Edwaard is very professional and patient. He provided me with very good advice.
Master Edward is very friendly and he provided a detailed 12 months forecast reading, for me to take note of the different area. The bazi analysis about my character is also quite accurate. Would recommend Master Edward for bazi reading:)
Master Edwaard provided me with a thorough understanding of how my birth date and time could be interpreted, revealing the implications for my life. I was amazed at how accurately he identified my strengths and weaknesses simply by looking at my chart. Additionally, he explained the 10-year cycle and monthly forecast, while offering useful recommendations to enhance my life. Overall, my consultation experience with him was great.
Raymond L.
07:43 23 May 23
Master is very patient and detailed with his analysis. He is also very approachable and detailed when answering any of your questions.
Master Edwaard Liu is very easy to talk to and he is accurate in his reading. He was able to read off energies from photos which is pretty interesting. Will highly recommend anyone to get a reading!
Had a great experience with Master Edwaard Liu for his Bazi reading. His analysis was quite accurate, and he provided valuable insights and practical advice. Highly recommend!
Valencienna L.
15:51 14 May 23
Master Edwaard is friendly , approachable and professional. His analysis is accurate and he also give valuable tips and what to lookout for in the coming months. Highly recommend!
Master's Edwaard analysis is super spot on, have been to multiple fortune tellers before but I feel that Master Edwaard's reading is by far the most accurate that I have tried before. Will come back to him again next time 😊
Wai Yin C.
10:38 12 May 23
Engaged Master Edwaard for house fengshui consultation 3 months back. He did a very detailed explanation on the house fengshui & cleansing of house energy. Engaged him again for Bazhi consultation for my parents & myself. Good job done by Master Edwaard. He is very detailed in his advice on the bad & good points. Most importantly, he does not try to sell any fengshui items unlike many other "masters". Will recommend him to friends who need Bazhi or fengshui advice!
Thanks Master Edward for the blessing of my house… can feel the blessing of it.
Yuen Mun K.
10:40 04 May 23
Master Edwaard is friendly, approachable and easy to talk to. The Bazi reading analysis is also accurate. Truly appreciate his practical and rational advice and guidance. Thank you!
Recommended by one of the seller during my house hunting. Master Liu, sincere & patience person. Took efforts to ensure all our questions are being answered. Not only that, he will provide valuables advice. You will be stun by his accuracy. Importantly, not commercialised. Will not hard sell or force sell products. We had engaged him for home feng shui, cleansing & bazi reading. Highly recommended to all. Btw, we are amazed by his "face reading" just via photos. Definitely we will engaged his service again!
Visited master today , he is accurate, factual and i like the fact that master always mentions to me that we have to be kind and always do good deedsAdd on , Master Edwaard did cleansing for my house today morning . He is 100 percent accurate. From my Mala Bead that every day I used it to pray .. he know which Buddha that I recite their mantra ..And one of the Buddha is not a very common Buddha that other pray.He is a Master that no one should miss out.
Patrica T.
02:34 26 Apr 23
It is my first time I am getting my bazi analysis. He is very friendly and very detailed analysis. He able to describe me well and accurate. highly Recommended. Thank you 😊
Master Edwaard is truly a blessing. He is caring, kind and has a calm, reassuring energy that puts us at ease. He is easy to talk to, open minded, and has great sense of humor. We engaged him for our house Fengshui, Master Edwaard was very patient in answering our questions and clearing our doubts. We waited a couple of months to see him, but it was worth the wait. We'll engage him again in the future when opportunity arises. Thank you, Master Edwaard. You are truly a superstar.
Master Edwaard given me guidance and advice based on my Bazi. He is pretty much spot on many things without me telling him anything. He also answered my doubts and now I have a clear vision on what I should do next.
It's the first time I am getting Bazi analysis. Analysis of my character and traits are quite accurate. Master Liu is quite friendly and will give tips on things to take note. No hard selling of items.
Very detailed analysis. Described me well and accurate. Gone through the next 12mths in detail and the next few 10yr cycles.Will come back to analyse after 1yr!
Detailed monthly analysis beneficial for us to take note of. Learnt a lot about myself from Master Liu from the session. Thank you Master Liu for all your guidance provided.
Visited for the second time, professional as always, happy to seek advice from master Edward
weichen T.
11:32 11 Apr 23
Master Edwaard Liu is patient in explaining your bazi and will guide you in terms of the aspect you would like to consult. No hard selling, highly recommended! Thank you Shifu!
Master Liu is very approachable and friendly. His explanations were clear and detailed. He even offer to give additional advice on family. Thank you I had a very pleasant experience and looking forward to meeting you again.
Felicia N.
03:39 06 Apr 23
Master Edwaard is very accurate in his assessment and provides details as well as things to look out for during the year. He also gives advice if you have any concerns or issues that you may have. To add, he has a good sense of the energy of the person even though he has not seen the person 👍Highly recommended
Lawrence T.
05:50 01 Apr 23
Second time coming here to have Mr Liu to look at my yearly luck cycle, career & relationship. Recieved lots of advice and tips from Mr Liu. Thank you so much once again, really appreciate very much. Will visit again next time!
Freedom F.
03:42 01 Apr 23
Engaged Master Edwaard Liu for fengshui reading as well as cleansing for existing house. Master Edwaard is patient with our questions and answered all of our questions with ease and comfort, that says a lot about his wealth of knowledge.No hard selling of fengshui items but recommend alternatives to it.Really enjoyed our experience with master liu and we hope to engage him once again for our new house.Thank you!
We are happy and feel no regret to engage Master Liu for our bazi, home feng shui consultation as well as home cleansing. He was a very professional and knowledgeable fengshui master. He provided detail and accurate analysis, and also very patient in answering all our doubts. Highly recommended! Thank you Master Liu for your service and your help!
1st time visiting Master Liu. Friendly and patient. Given me great advices and what can be done to overcome obstacles. Highly recommended.
We have consulted master Edward for Bazi reading on 15 Feb 23. He have provided the analysis of our current, next 12 months and future life cycle. On top of that, he has helped to take a quick look of our floor plan and advise us where to place my girl's study table to improve her concentration in studying and the bed in our master bedroom for better sleep. We have yet to make the adjustment. Really hope that with his advice, I can sleep better at night.
Li Hoon L.
03:52 18 Feb 23
It was a comfortable session as he has given some accurate analysis. Friendly and approachable person as we joked few times. Highly recommended as his service is reasonable. 😁
I was in fact apprehensive in meeting Master Edwaard Liu for our Bazi consultation, but Master Liu somehow managed to build a trusting atmosphere and rapport with us fairly quickly, which helped put me at ease.Master Liu had provided meaningful advice and thoughtful guidance, and also helped allay some of my mum's major worries. Additionally, he also kindly shared some relevant suggestions and a special chant with us.I did feel hopeful, and also changed my life outlook to a positive/optimistic one for the near future, after my consultation with Master Liu.Thank you, Master Liu.
Thank you master Edwaard Liu for being friendly and professional. Master Liu was very informative, accurate and had given me and my spouse valuable advice in terms of our wealth, health and career. Thank you so much for the priceless gift as well, it makes us feel so special and we love it! Highly recommended!
Jasmine S.
11:35 03 Feb 23
It was a very comforting encounter experience to have chance to be able to meet Master Edwaard Liu after waited for more than 6 months. His report analysis was practical and with clear direction. A friendly, knowledgeable and approachable Master.
Bee kiat P.
13:00 02 Feb 23
Master is very friendly and provided detailed explanation on the readings ☺️
Master Edwaard is a very patient and knowledgeable fengshui master. I have used his services for my personal Bazi reading and home fengshui. Since I had adopted his advice for my house fengshui, my family and I can see an improvement in our family harmony and energy. Highly recommend anyone who is looking for a knowledgeable fengshui master!
1st time going for bazi reading so wasn't sure what to expect. Master Liu was very clear in his reading and followed a systematic process. He was very accurate in describing our personalities and he gives sound and practical advice as well! No hardselling of products and was a positive experience overall!
Master Edwaard is friendly, kind, knowledgeable and shared detailed advice and actions/options one can take to better one's life based on bazi reading. Provided 12 mth forecast on what one could do and things to note.
Good experience. Master Edward gave helpful guidance and tips.
Jusheng Benjamin N.
03:58 12 Jan 23
I went to Master Edwaard for my Bazi reading and I find that what he said about my character is very accurate. He affirms what I know about my own strengths and weaknesses and gave me good advice and guidance on what to do with my career. He also shared with me good tips on how to do well in my potential career. Appreciate his sincere and professional advice and guidance.I also appreciate the detailed analysis for next 12 months with advice given for individual months, which can help me pay attention to the different areas of my life.Thank you Master Edwaard.
Master was very accurate in his readings. But the best part is that he gives sensible and practical advice.. definitely helped me in my thought process and planning!Just also finished fengshui audit with Master for my new home.. insightful, sensible and practical fengshui advice without unnecessary waste of money on FS items.
Law Notes T.
09:11 02 Jan 23
Master Edwaard is very friendly and patient. Keep asking whether I have any questions and whether he needs to slow down to ensure that I fully understand what he has tabulated for me.
We have engaged Master Edwaard for his home fengshui service and it has helped us improve the energy in our house. We took his recommendations into our reno plan and indeed we can feel the positive energy when we enter our new house. He is professional, informative and genuine. We will continue to engage him every year for house cleansing. Really thankful for his advice. Thank you Master Edwaard
My home has always been "uncomfortable", we have tried many ways to achieve the much needed peace but to no avail. Engaged Master Liu for home cleansing, received valuable guidance and advice from him. Things have started to improve. Thank you Master Liu!
This is my second time consulting Master Edwaard. Besides giving Bazi reading and analysis for the next 12 months, he also shares his advice during our conversation. He is very friendly and answers my queries attentively and does not hard sell anything. Highly recommended!
Kenneth T.
13:33 20 Dec 22
Master Edwaard Liu is patient and listened attentively to all my queries. A *Comfy* fengshui master to chat with and the session with him is both very informative and helpful. He also help advised on practical methods or ways of how we can adjust or improve own behaviourals first when faced with certain situations.Highly recommended
Precise bazi reading and able to give sound advices. A big thank you, Master Liu.
YOLANDA P S C.
07:11 14 Dec 22
Master has a pleasant personality which makes talks about shortcomings more lighthearted, thereby improving the receptivity of suggestions given. Following his suggestions has helped to positively improve quality of life.
Kenneth T.
23:38 12 Dec 22
Master is very accurate and helpful person. I trust him.👍
Master Edwaard is professional and patience master to answer all my doubts and give me a clearer guide for for future. Appreciate his detailed bazi reading analysis and 12months forecast, it do helps to let me know what to take note for each month. Thank you!
Master is very friendly and nice talking to, explain patiently whatever we are curious about.
weishao K.
06:59 28 Nov 22
Master Edward gave me so much clarity on what my bazi is. Cane here to know how i could further progress in my career. He explained in very great detail on what i should and should not focus on at my current stage. There is just so much more great things to say about master and so many things that he taught which i'm thankful of. Glad i came here today for his help !!
Benedict O.
05:49 15 Nov 22
Master Liu is very patient & helpful.. He gave me rational answers & solutions.If you see my comment it's time you consult him😁.
Informative, practical, helpful and succinct. Shared a few laughs - very relatable master who makes you feel comfortable and comes off genuine in his guidance. Would recommend 🙂
Master Edwaard provides very insightful readings and gives very helpful and practical advice on how to approach life. he is honest with his words and willing to listen to your worries. he gives advice where there is merit and provides positivity.
Benjamin K.
13:21 09 Nov 22
Master was very clear and patient when he explained to me what are the areas to improve and watch out for, really appreciate that. I will follow his instructions and guidance throughout and see how it goes. Do call him if you are looking for advice.
Hezelle Q.
02:09 07 Nov 22
Edwaard is very friendly and make you feel at ease. He dont make the session very "spiritually". The reading is very accurate and he don't push you to buy any stuff..